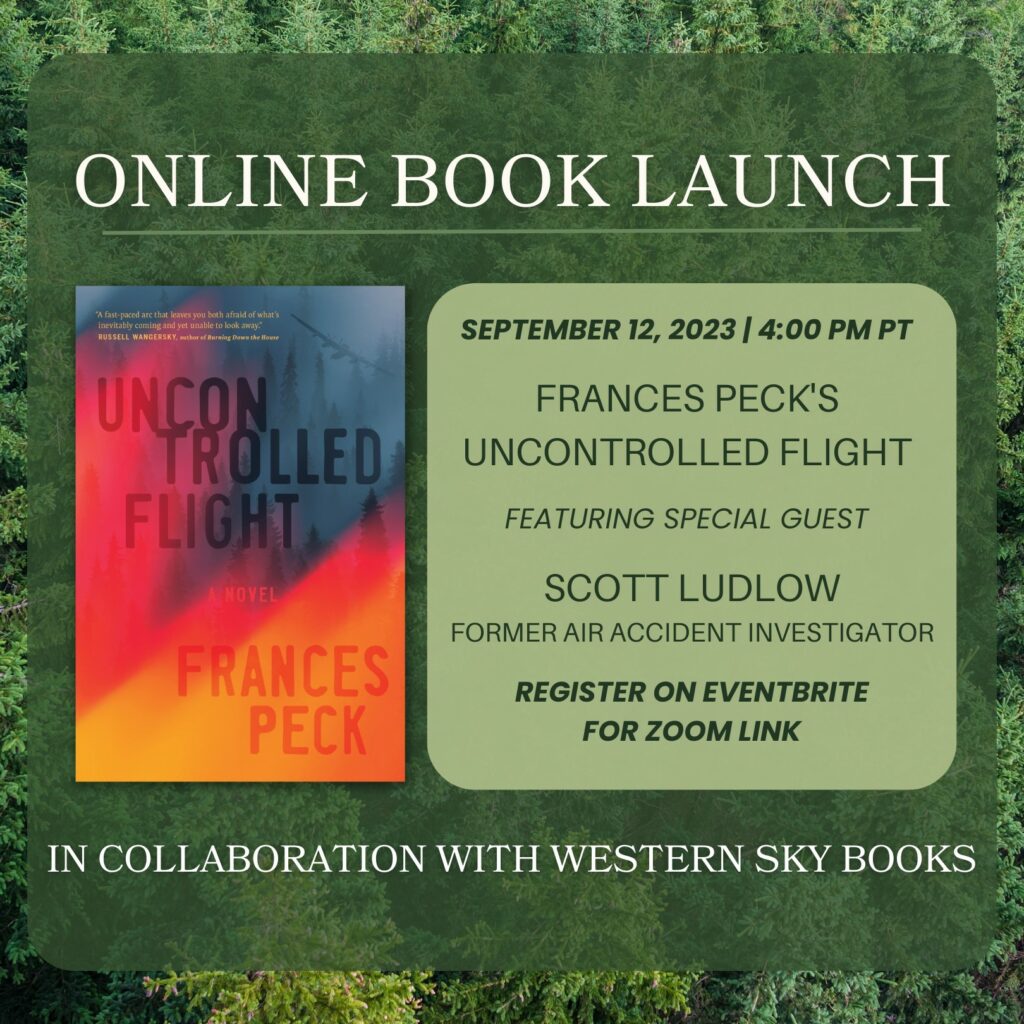 Please join me online on September 12, 2023, at 4pm PT / 7pm ET to celebrate the release of Uncontrolled Flight. On hand will be Matt Bowes, General Manager of NeWest Press, and special guest Scott Ludlow, a pilot and former air accident investigator.
This event is free of charge and open to all. Just register online and curl up on the 12th for a lively discussion. Topics include the pros and cons of writing about natural disasters, the importance of research, and the challenge of accuracy in literary work.
Western Sky Books will be the online bookseller. Tamara Gorin and her team will make it easy to order signed copies.
I'll also have in-person launches this fall in Vancouver (Sep 28), Ottawa (Oct 3), Nanaimo, Edmonton, and Victoria (dates TBA). I hope to see you at one—or more!—of these events.