Hi, and thanks for visiting my website. You may know me as an editor, ghostwriter, and instructor. This website is about me as a creative writer.
My first novel, The Broken Places, came out in April 2022. To my delight (and relief), the book was well received. Readers and reviewers praised it, book clubs enjoyed it, the Globe and Mail named it a best book of 2022, and it was a finalist for the 2023 Rakuten Kobo Emerging Writer Prize.
My second novel, Uncontrolled Flight, hits the shelves September 1, 2023. Early readers are calling it another literary page-turner. I hope that if you pick up a copy, you'll enjoy it too.
Sign up to get book news by email. Don't worry: this will be an occasional thing. No torrents of email.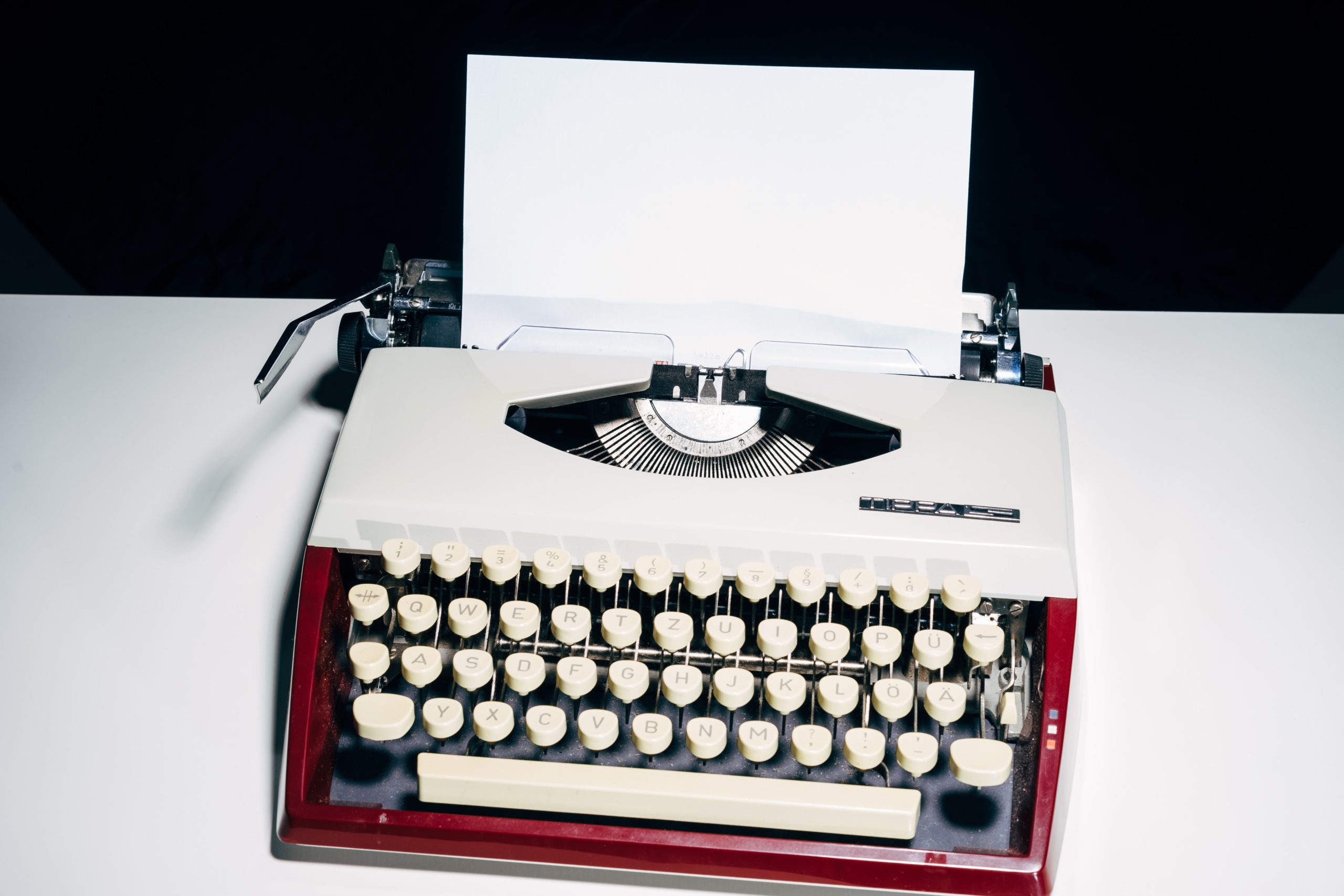 I've always been a writer. I was nine when I got my first typewriter. A red-and-white model designed for kids, it was cheap and lightweight, mostly a toy. But it made my stories and poems look official. They looked like writing.
When the realities (and bills) of adulthood set in, I gave up my own stories and went to work on other people's instead. As an editor, ghostwriter, and instructor, I helped thousands of writers, subject-matter experts, and students produce better material. I wrote a little under my own name, co-authoring the HyperGrammar website and writing Peck's English Pointers, but mostly I stayed behind the scenes.
Much as I enjoyed helping other people with their words, my own were clamouring to get out. After a decades-long hiatus, I tried writing fiction again to see what would happen. Like that, time folded back on itself, and I was caught in the magic of making things up.
Now I have two novels, The Broken Places and Uncontrolled Flight, that are all mine: my characters, my ideas, my name on the cover. Going public still feels scary; it's a lot more comfortable to stay in the background. But sometimes you need to do what scares you—to rush straight at it to feel alive. That's one of the things my fiction is about.
A pilot crashes and dies while fighting wildfires in the BC Interior, leaving behind a traumatized colleague, a grieving widow, and an accident investigator with questionable motivations. In this "taut tale," "at turns tense, sexy, and heartbreaking," tragedy and mystery blend to produce a literary page-turner that is "totally impossible to put down."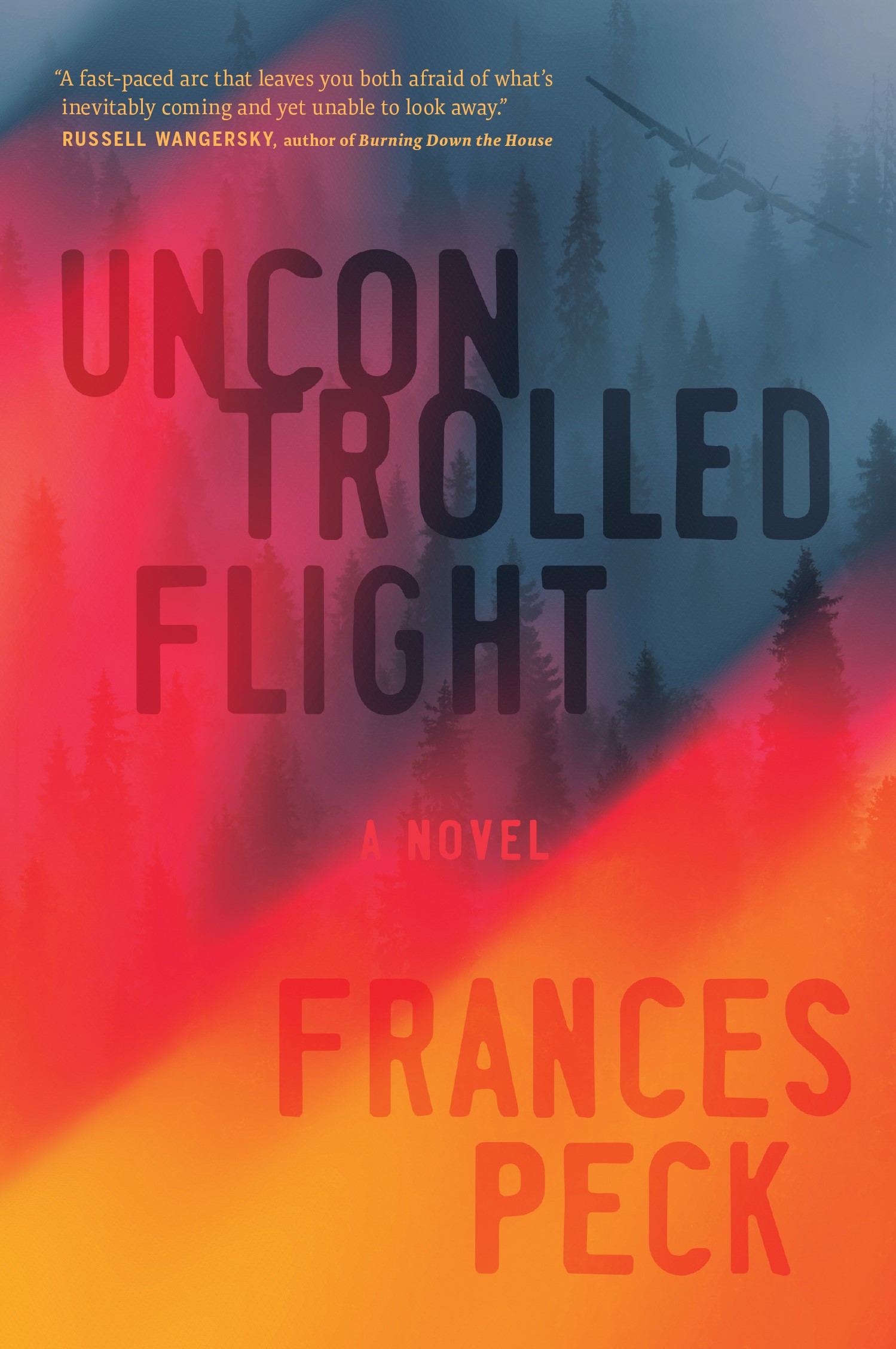 A devastating earthquake tests the inner fault lines and strained relationships of a group of wildly different Vancouverites thrown together by the disaster. This "beautifully layered and compelling" novel with "nuanced, stunning characters" asks: when things fall apart, who will you become?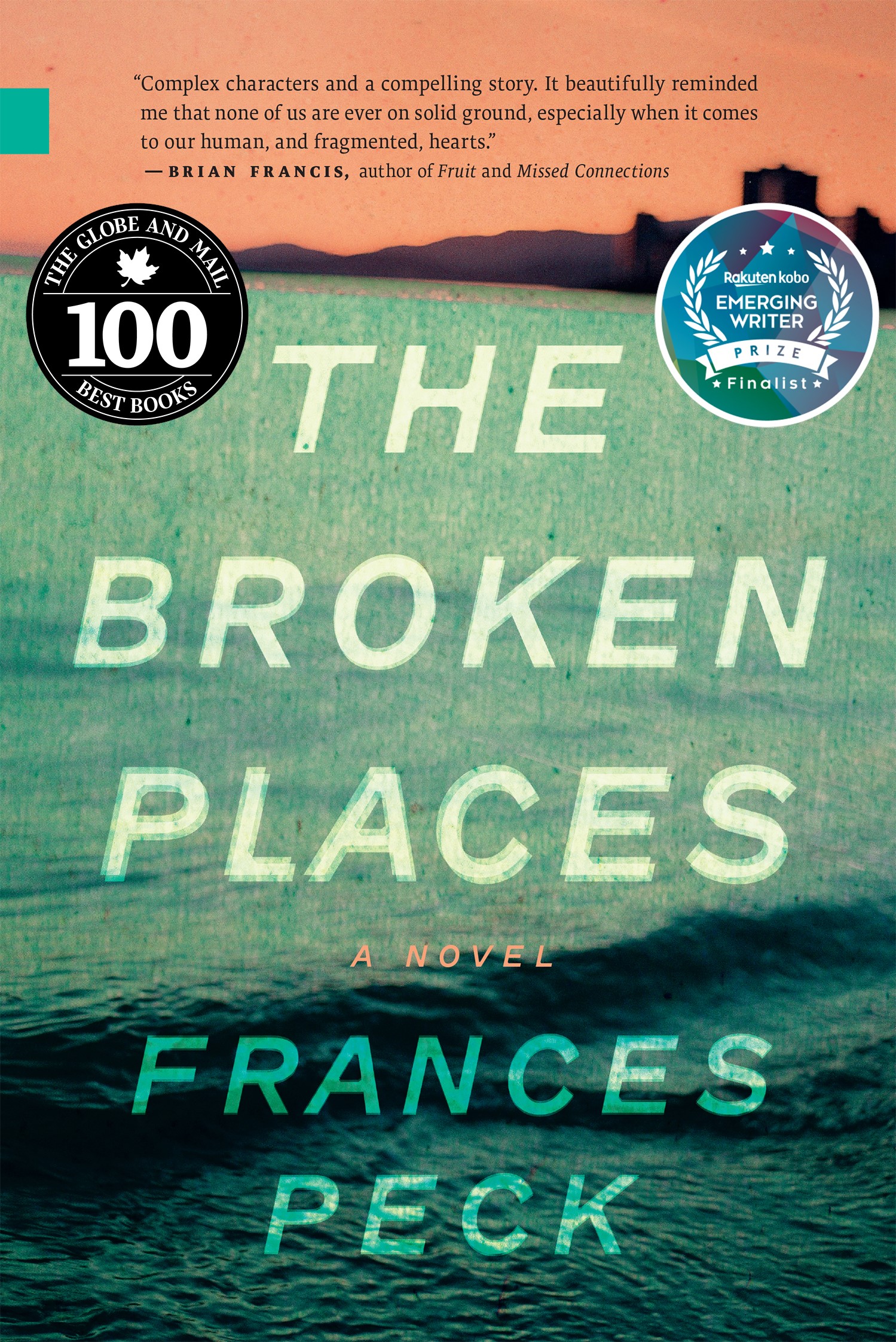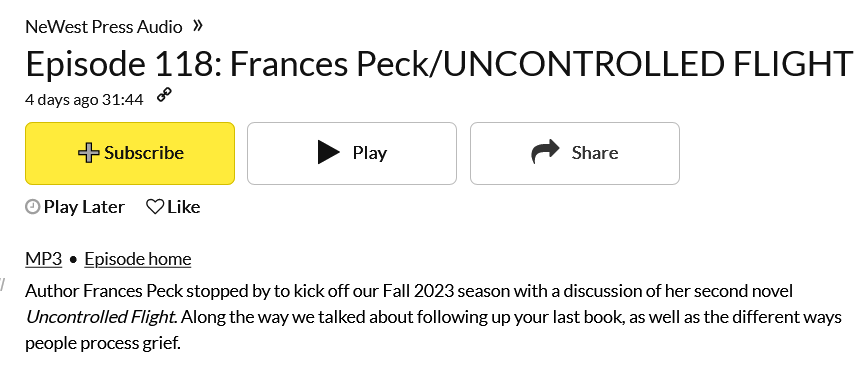 I sat down with Matt Bowes, General Manager of NeWest Press, to chat about my second novel (which was, spoiler, actually my first!) and the bittersweet pleasure of writing and reading about difficult characters and emotions.
Read More »
To drop me a line, or to invite me to your book club, writing group, or other event, email [email protected] or use the contact form. Or connect with me on Twitter: @FrancesLPeck.
For media and festival inquiries, please contact Carolina Ortiz: [email protected].
For information on rights, please contact CookeMcDermid: [email protected].