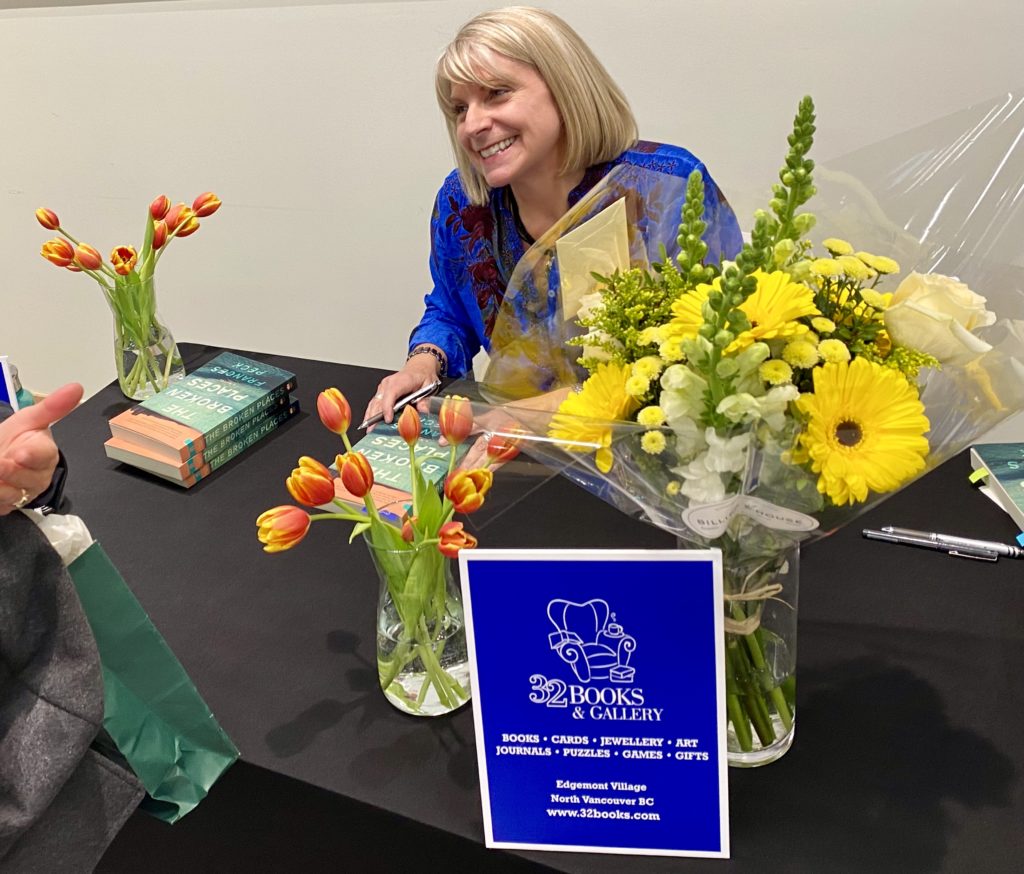 What a thrill to officially launch The Broken Places at the new Museum of North Vancouver! The event, on the evening of April 13, drew 95 friends, family members, colleagues, neighbours, former students, and other all-round wonderful people.
My huge thanks to the ever-smooth Eve Lazarus, emcee for the evening; Dr. John Clague, who regaled the audience with his talk, "Is the Big One the Worst One?"; 32 Books & Gallery, my local indie bookstore and extraordinary supporter, for handling sales; and of course NeWest Press, for believing in my novel and bringing it into the world.
The evening kicked off with glasses of Prosecco and a toast led by Eve. I'd like to issue my own toast here: to all the good people who made the launch a success, and to the kindest supporters and readers an author could hope for—salute!